People who are not afflicted with the DNA of serial dreamers are smart enough to avoid playing the lottery. The odds are astronomical. Not quite as bad as the odds of getting an agent and certainly better than getting a New York publisher to bite on your novel these days. But I play the lottery and I can blame Freddy.
More than fifteen years ago my wife and I took a trip to New Orleans. Somewhere near Cafe Du Monde we were approached by a skinny little panhandler in a dirty and torn t-shirt who said, "Five bucks sez I can tell ya where ya got your shoes." I looked down at my generic Converse sneakers and wondered what was the catch. So I negotiated with the guy, who said his name was Freddy, and told him that I wouldn't commit to the bet, but I'd grease his palm if I liked the answer.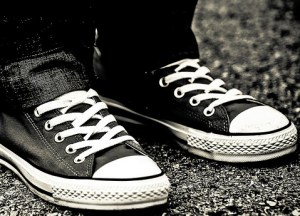 He said, "Ya got them on your feet."
Lame as that was, I gave him the three singles in my pocket. (It wasn't worth the $20 bill I had left.)
Five or six years later I was visiting the folks in California. My buddy Dave and I went up to The City for lunch on Fisherman's Wharf. We strolled along the Embarcadero and stopped at a plaza on the edge of the San Francisco Bay to gawk along with all the other tourists at the jugglers, the mimes, the human statues and musicians. We were standing there, trying to get a smile or even a blink out of the Tin Man from the Wizard of Oz when I felt a tap on my shoulder. "Ten bucks sez I can tell ya where ya got your shoes." Apparently inflation had hit Freddy the panhandler too. It was the same skinny little dude in the same t-shirt.
I cut a deal. Ten bucks, but he'd have to give five to the Tin Man if I could tell him where he got his shoes, and I would get to go first. I studied his battered Nikes and said, "Ya got them on your feet, dude." I won't repeat what Freddy said but hey, I got a smile out of the Tin Man at last.
I am not making that up. So what are the odds of getting hit up by the same panhandler with the same schtick more than five years and 2,275.8 miles apart? What are the odds of being in exactly the right place at exactly the right moment in time to have that experience just once, let alone twice in a lifetime? Imagine the thousands of possible deviations, delays and decisions that could have come between me and Freddy 2.0. Really, now?
I don't have a clue what the odds might be, but Freddy made a believer out of me. And so I buy lottery tickets and hope that one day, as I am handing my dollar to the convenience store clerk, little Freddy the panhandler will be sitting on my shoulder and whispering in my ear. Let's get lucky; baby needs a new pair of shoes.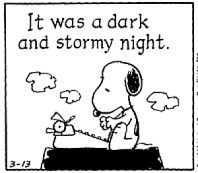 As the foeman's axe descended, Ragnar Thyorvaldsson thought — quickly, but with uncannily prescient anachronism — that his paltry contribution to this raid would not be recorded in the great sagas, or even a minor tale, but at best he might be remembered centuries hence only as "third oarsman" in the Boys' Own Book of Viking Adventure Stories.
—Paul Dawson, Vancouver, BC, Canada